Skip containers are supplied in a variety of styles according to the required use. All these containers can be loaded and unloaded onto the skip loader trucks. Containers are coated with anti-corrosive painting and quality top paint in any colour. [RAL color palette]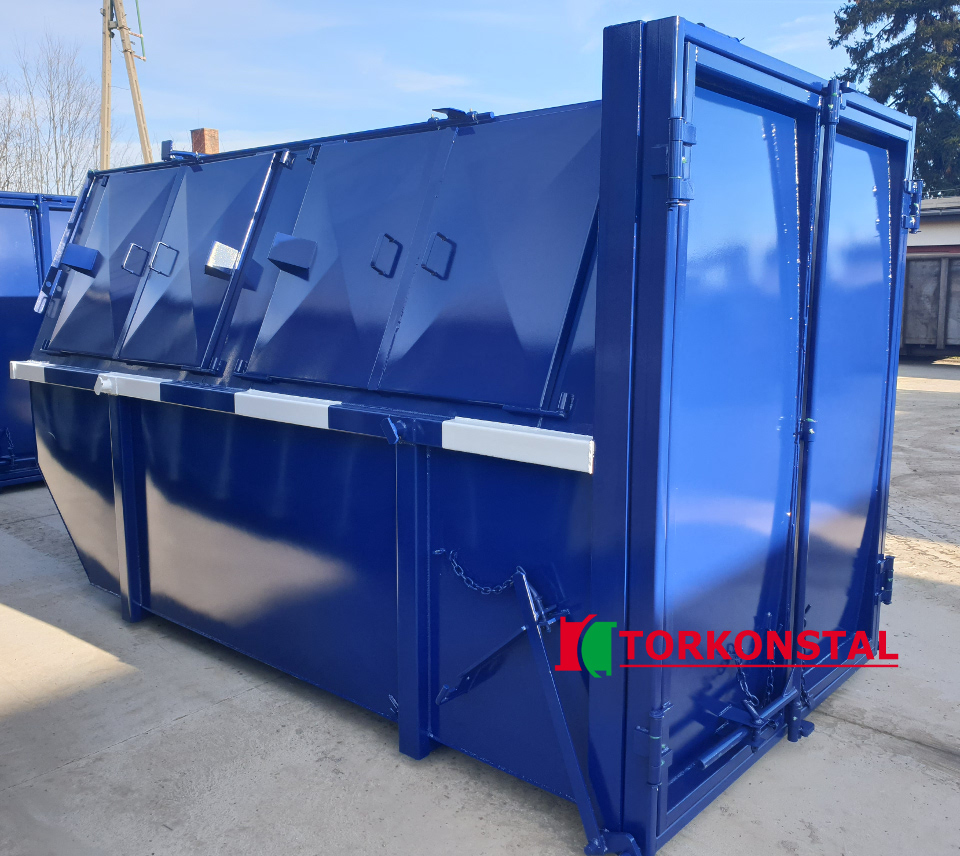 Our production offer includes:
skip open top symmetric,
skip open top asymmetric,
skip open top for with low front for construction sites,
skip open tod with crane lifting eyes,
skip open top with wing doors and sub frame,
skip covered with steel lid,
skip covered with wing doors and sub frame,
containers manufactured to order according to individual projects.
Containers manufactured according to DIN 30 720 for chain-loader systems.